Company Record Keeping Requirements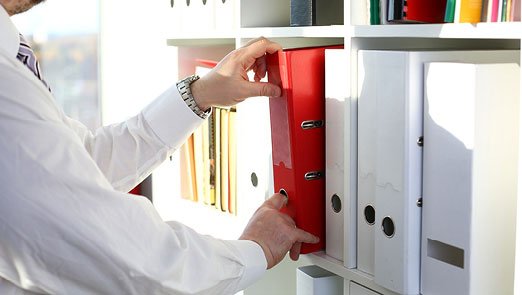 All businesses produce different types of records as a result of their operations. These records can be electronic, paper-based or a combination of both. However, no matter the format the Corporations Act 2001 (Cth) (the Act) make it mandatory for all sort of companies to keep accurate financial records that are printable in a reasonable time, and always available in case an audit is necessary.
What documents are financial records?
Each time a business transaction takes place, involving sales or purchases, receiving or paying money the document in which the transaction is recorded should be kept.
Receipts, invoices, orders for the payment of money, bills of exchange, promissory notes, vouchers and cheques;
Other necessary records serve to justify the financial status of the company and how financial statements were drawn up and any adjustments required in that process.
The individual company is responsible for keeping accurate and available records even if a third party is taking care of the accounting.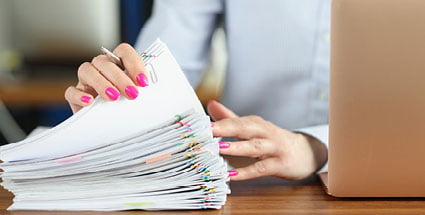 What records should a company keep?
For how long, how to storage
and how to dispose of financial records?
How long should I keep financial records
The Australian Securities & Investments Commission (ASIC) requires businesses should keep financial records for a period of seven years.
How financial records should be storage?
Financial records can be stored in an electronic form as long as they can be printed. It is highly recommended to scan the original document and dispose of the hard copy in a secure manner.
You can also keep only printed based documents but is recommendable that you protect the files as they contain sensitive information that can put your company at risk.
If you opt to dispose of the physical documents and keep the electronic version you need to do backups regularly(at least each month) in case of computer failure.
How to dispose of financial records
Financial records contain sensitive information not only about the individual company but about customers, employees and associates. For this reason is never recommendable to throw away these documents into the bin.
Companies with an annual turnover of over 3 million must comply with the Privacy Act Law.  In this case, they should hire a secure document disposal provider and keep a copy of the certificates of document destruction. 
For smaller businesses, this is still a good practice, It helps to keep confidential information safe.
National document shredding services is a secure document shredding service provider, we can help you to destroy your documents in a secure manner.
Who is responsible for complying with financial records keeping?
The responsibility for keeping accurate and available records rests on the directors and secretaries of the company. breaching this obligation is extremely serious.
If a director of a company fails to comply with his obligations may face serious consequences:
up to five years jail time;
penalties of up to $200,000;
disqualification from managing a company; and
personal responsibility to pay off the company's debts.