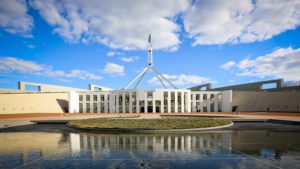 You'd have to be living under a rock to have missed the media attention and outrage earlier this year when confidential parliamentary documents turned up in an unexpected place.
The top secret documents that should have remained confidential for 20 years became public because they were left in two locked filing cabinets that were sold at an ex-government furniture sale in Canberra.
If those papers had fallen into the wrong hands there could have been very serious consequences.   As it was there were some very red faces, and hasty reviewing of security procedures.  A salient warning for the pollies about keeping their "House" in order.
You may not be keeping documents of national importance in your filing cabinets, but it does show how easily mistakes can happen  – even in the highly secure environment of Parliament House.
It is all too easy for information to fall in the wrong hands, exposing your business, and your clients, to risks such as fraud, damage to reputation, and identity theft.
Whether you are in a large private enterprise or government, or run a  small business working from a home office, secure procedures for recording, storing and destroying confidential documents are essential.
National Document Shredding Service (NDSS) is the leader in secure document disposal and records destruction. We are Australia's premium security bins supply and pickup service, and provide secure document disposal and document shredding services for ALL types of documents and records.
NDSS stand by our secure document destruction procedures and service guarantee:
Certificate of destruction supplied with each document destruction service
You'll deal directly with one person only for all your document shredding needs
You are welcome at anytime to witness document destruction (Conditions apply)
Our locked on-site security bins hold 100 kilos of classified documents each for the most efficient document disposal
Call our office now on 1800 757 000 to discuss your document shredding needs.