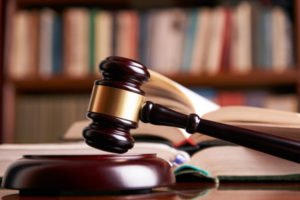 With more and more of our sensitive private information being collected by businesses and other organisations, how confidential material is handled is very much in the public eye. Not only can lax handling of such data damage a business's reputation, but it can also have serious legal consequences.
The Australian Privacy Act (APA) is the principle legislation regulating how Australian organisations handle confidential information, from collection to destruction. Penalties for breaches of the APA were recently increased to a maximum fine of $420,000.
Although most businesses with a turnover under $3 million dollars are currently exempt from the APA, organisations of any size should comply with the Act to ensure the maximum protection for their clients, customers and themselves.
When it comes to destroying confidential data that an organisation no longer needs to retain, the APA (Section 11.2) states:
"the entity must take such steps as are reasonable in the circumstances to destroy the information or to ensure that the information is de‑identified."
To protect your business and ensure you comply with the law, don't take chances when it comes to disposing of sensitive documents. Use a professional, trusted document destruction company like National Document Shredding Service. With both secura bags and lockable security bins we can tailor a document destruction solution for businesses of all sizes. We also offer a low-cost, convenient drop-off service at our Kogarah location.
All documents are reduced to tiny fragments using a comprehensive cross-cutting procedure before being transferred to a recycling facility for final, total destruction. At the end of the process you receive a Certificate of Destruction, your guarantee that all sensitive data has been completely destroyed.
Phone us today on 1800 757 000 to find out how we can help you protect privacy and your business!